I recently attended a fitness event in Seattle Washington.  This was no ordinary event. It was an event that I had wanted to attend for about 4 years.  This event was being facilitated by some of my favourite American women fitness gurus and (unbeknownst to them) mentors!
This year was THE year, despite having to travel all the way across the U.S. to get there and the cost and the travel hassles.  I did not care!  This was the year that I was putting my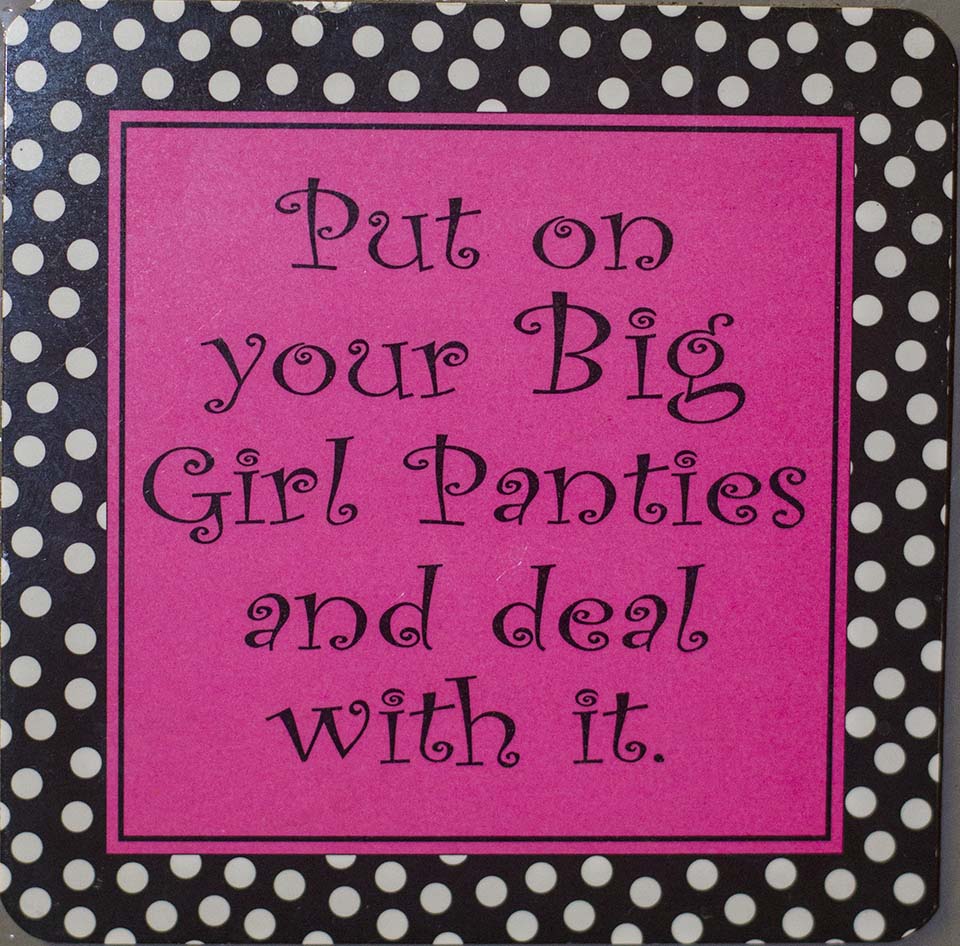 business and myself first to learn some new things, meet new people and push myself out of my comfort zone. You see, it is outside of my comfort zone to travel alone. It is also outside of my comfort zone to book all of my own travel and accommodation requirements.  I am spoiled, because usually my wonderful husband does all of this and I just go along for the trip (literally)!  I really have to put my "big girl panties on" and adult my way through this kind of stuff.  Of course I was fine and I knew I would be, but comfort is something that we all like to feel and this was not it.
The event started with registration and a cocktail party to "meet" the facilitators who are the team from Girls Gone Strong.  I have been following this group of amazing women and have desired to meet them in person for so long, that to do so kept me awake the night before travelling and all the way to Seattle.  I managed to connect with a woman staying at my hotel, who was going to the event and we went to the registration and cocktail party together.  I am pretty good at putting aside my introvert tendencies and letting my extrovert come out…so I was fine in this environment.
What I was dreading was the next day, when the actual teaching, learning and networking started.  This is what kept me "Sleepless in Seattle"!!!
You see, I have been in the fitness industry for only a few years but I have been a
passionate long time fan and student of all things fitness for pretty much my whole life. But this by no means translates to the knowledge and expertise that was in this conference room.  And I don't just mean from the GGS ladies (Molly Galbraith, Erin Brown, Neghar Fonooni, Jen Sinkler, Jen Comas, Jill Coleman etc) who were speaking, I mean from the other participants. There were women in the room who have been coaching and speaking and participating in the fitness industry for decades. There were women there who have degrees in Kinesiology, and Fitness education, and Sports Management and Physical Therapy, and the list goes on and on and on.  Strong, able, capable, educated, business owners and badass (see picture of badass Sidney Bristow) women who take their own cities by storm and make a difference in their clients' lives.

I felt like a fake, an imposter, a dud, like I didn't belong. My feelings of insecurity came out in a rampant wave of self hatred, negative self talk and lack of self confidence and a feeling of just wanting to be a tourist and pretend that I was not meant to be in Seattle for a fitness conference.  I told myself, I could just visit the Pier, and Pikes place and whatever else Seattle had to offer. I could sit in the original Starbucks for the day and watch people go by. I could go to the fish market and watch the guys throw fish all day and NOT go to the conference.  OR……
I could again, put on my "big girl panties" and go and see what it felt like. And you know what?
It felt amazing!!!  The GGS team was so supportive and the room of women was so inclusive and so welcoming, that I instantly found my tribe who I hung out with for the entire weekend. I felt a little out of my depth at times, but I also spoke to a whole lot of women who felt the same way.  The more I opened up about myself and my struggles and my feelings, the more I got similar feedback from other ladies. The entire conference was not so much about fitness, but more about Women's Strength and Empowerment.  In fact that is what it was advertised as, but being somewhat skeptical, I did not really think it would translate so well in a room full of women.  It is nice to see the tide slowly turning, and see women actually lifting each other up and supporting each other and embracing our individual fears and insecurities. It was mindblowingly refreshing!!
I decided midway through the morning of the first day, that if I had come all this way, I was going to "do all the things" (this is what my daughter says when she can't decide what to do) that I was usually too afraid to do, or felt I wasn't good enough to do. So, I went for lunch with strangers, I participated in some yoga shenanigans ( I don't do yoga, YET), I took part in a freezing cold 6 am bootcamp, I ate food I wouldn't normally eat, I participated in some hands on instruction with some new friends, did a video testimonial, and learned more about pelvic floors than I ever thought possible.
My insecurities were assuaged by speaking out loud and letting others know how vulnerable and inept I felt. I learned that others also felt the exact same way.  You know how teachers used to tell you there are no
stupid questions and that if you have one, probably someone else has the same question? This is the exact same concept.  Once I started owning up to my feelings and giving them a voice, I heard others saying the same thing.  I was not in this alone. I was not the only one and once we collectively realized this, we all stepped into our power. You could feel the mood, the atmosphere, the tide, almost the air in the room change as women let down their guards and let their true selves show through.  It was a wonderful and amazing!
On my second and third night, I was also sleepless, but for other reasons; excitement over what would happen next and on my final night wondering what I would do with this new found reality, and confidence in myself when I got home.  I am not sure if anyone has seen a difference in me since my return from Seattle but I feel different. I feel like I can take the world by storm. I can "do all the things"!  I can take up exactly my Lori sized space in this world and quit believin
g that living and behaving small is OK.
I am so glad I was "sleepless in Seattle". I learned that tossing and turning and worrying about things is futile and that by being you and owning your insecurities, you can open yourself up to possibilities that you never imagined.
In health and fitness,
Coach Lori